Travel Adventures - Summer Fun in Adolescence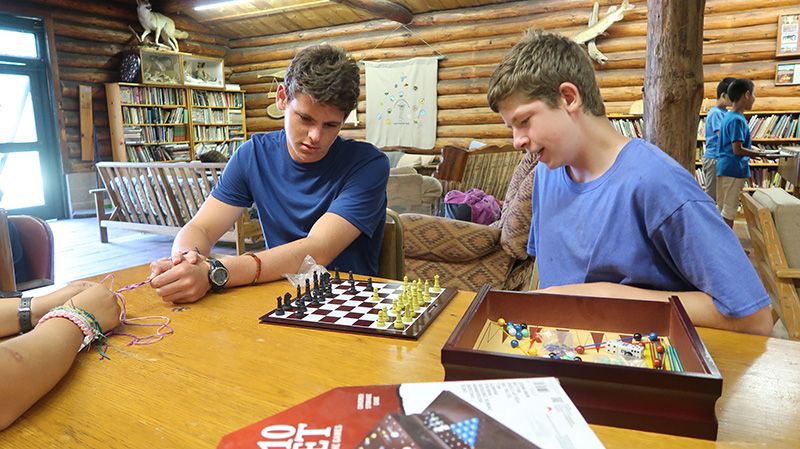 While choosing the right summer activity for a teen may be more complicated than selecting a general interest camp for a younger child, the rewards can be even richer. A teenager is in the midst of an incredible growth spurt. There is a literal physical change that you may see when your teen arrives home, but equally important are the emotional, spiritual, intellectual, and social changes that a challenging summer program can produce in a child in this age group. Although finding the right summer program for teens is different than finding a program for a nine year old, some of the basics are the same: you still want a safe, secure, and appropriate environment. However, teenagers need and are ready for new challenges and greater independence. As your child matures, you may find that you need to reexamine your choice each year as his interests expand.
When to Start

If you're living with a teenager, you're living with part kid and part adult. Planning a Teen Smmer Program in November may be more difficult for an adolescent than a younger child, because your teenager's interests and emotions are going through such enormous changes. However, because many good programs fill up fast, you will want to try to focus early so that you and your child have the widest range of choices.

Younger vs. Older Teens

It is important to keep in mind when choosing a program for teens that the needs, interests, and abilities of a 13 year-old are quite different from that of a 17 year-old. When considering programs, you should also keep in mind your child's maturity as well. Parents often express concern about the level of supervision in many of the programs designed for teens.

While teen programs impose curfews, campers may have greater independence of movement during the day. You need to determine if your child is ready for that kind of freedom before deciding what program to go with.
Let's Talk
The best way to start your search for a summer program is to sit down and talk with your child. Searching for a good summer program is a way to strengthen your relationship with your teen. This is an opportunity to discuss with your child his interests, concerns, and values. You need to talk with your teen about what each of you want the summer to be.
Before you begin to talk, make it clear that you really want to hear the true answer, not what your teen thinks that you want to hear. Listen carefully to what your teen is telling you. His views and yours may not be as irreconcilable as they initially appear. If you model respectful behavior for his views, it's likely that he will respond in kind. The obvious place to begin is with the question: What do you want to do this summer? Write down his goals and your goals on a piece of paper so that you can mix and match responses.
Be prepared in case your child's first response is 'nothing'. Your child may also say that he wants to do something exciting, hang out at the mall, be with his friends, get a good tan, or may simply say that he doesn't know. Even if these are your child's goal, you may be able to find a good program that meets his needs and yours as well.
You should also share with your child what you think that he should accomplish this summer. You may feel that your child needs:
Exercise

To explore interests on a more challenging level

To study at a college level

To see the world, country, or region

To volunteer

To earn money

SAT/ACT preparation

To relax after a stressful school year
A Patchwork Program

One of the best ways to reconcile your goals with your child's is to piece together the summer with activities from both of your lists. Although it is more difficult and figuring things out may be more time consuming, your teen will get a broader experience for your work.

I Don't Want to Leave Home

One of the major issues may be if your teen wants to leave home at all for the summer. Even if your child has spent many years at sleepaway camp, they may decide that they want to spend the summer at home to be around friends. You need to explore the reasons that your child wants to stay at home, and how those will affect both her and your summer plans. The primary question is 'What will she do if she stays home?" You also need to consider how her decision will impact your family life. Consider the following:
If she drives, will she need access to a car to get to summer activities?
If she doesn't drive, will she need a parent to provide transportation?
If your child's at home summer job, volunteer activity, or program is not full time, will he need additional supervision if there are no adults at home during the day?
What will he do when he is not engaged in the summer activity?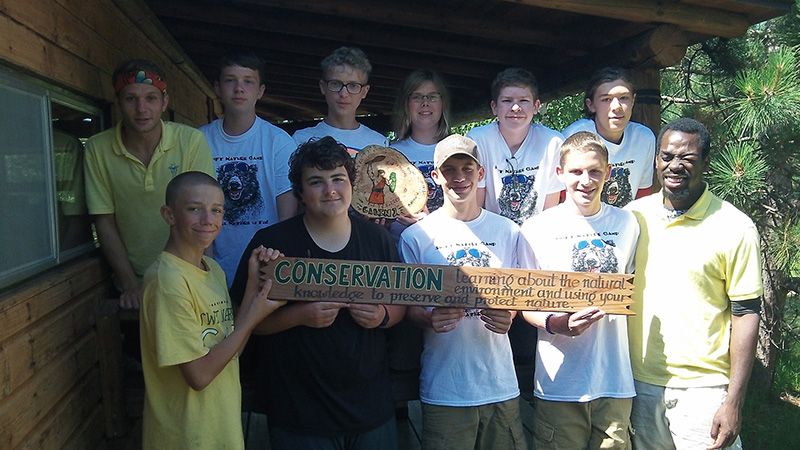 Stay at Home Summer

If you decide that your teen will choose a local program, it is important to establish summer rules, expectation, chores, and schedules. This will be especially important if this will be the first summer in years that your youngster is spending at home.
Setting Summer Rules
Parenting a teen is a judgment call. Some families have very strict rules, while others have a more open approach. Most of us know both types of families, and have seen success, and failure, with both styles. Though you do not need to suddenly make up rules that you haven't previously had, you'll want to think through what you expect and lay out the ground rules so that the summer isn't a surprise for you or your teen. You should consider the following areas of possible conflict and decide how you want to handle these issues.
Curfew
Now that school is out, you need to consider what is a reasonable time for your teen to be at home. Although you have probably given up a bedtime, you want to know where your teen is and with whom. You also want to know that he's in the house at a certain time. You will want to establish a curfew that works for everyone in the family. Even if he doesn't have to be up in the morning, you do, and a curfew can be a convenient excuse for a teen to leave an uncomfortable social situation.
Chores
If your teen is going to be around the house some or all of the day, count on higher food bills and more dishes in the sink. You should make your expectations about cleanup and chores clear. Do you expect your teen to assume more household responsibility during the summer than during the school year? What about babysitting younger siblings? Will you pay your teen or not? Work out the parameters of any employment relationship with your teen before the job starts.
Friends
One of the main attractions for your teen to stay at home is the opportunity to be with friends. Do you want to have rules about how many friends, if any, can be in the house when no adults are home? Some parents are comfortable with their teens have friends over without adult supervision. Others may want to set limits on the number of friends or whether or not friends of the opposite sex can be in the house when no adults are present. Other parents may have rules about specific friends that they would rather not have over when they are not home.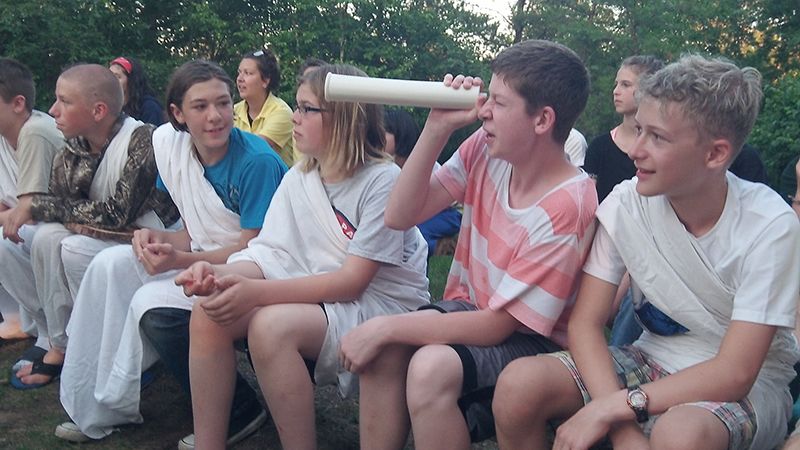 Cleanup
Without cleanup rules, you may come home from work every evening to a full garbage can and a sink full of dishes. Figure out what works for your family. If you set some basic rules, it teaches your teen responsibility, an important life lesson.
Transportation
Consider how much transportation you will have to provide for your child and his or her choice of summer activities at home. Is public transportation available and safe? Is your teen comfortable using the public transit system on her own? You may also consider paying a local teen to provide car service, carpools, or walking or biking. Don't let transportation limit your teen's choice of summer program. Find the program and then find a solution.
Academic Expectations
Although school may be closed, that doesn't mean that your child shouldn't crack a book over the summer. Make sure that even if your child's school doesn't require summer reading or journaling, your child spends some time on academically enriching activities.
Time to Switch?
Many traditional summer camps offer programs for children to the age of 15 or 16, so for early teens, continuing to return to the same camp may not only be right, but also reassuring to the child. If your teen wants to return to camp, think before insisting on something new. Adolescence is difficult, and the comfort of being with old friends might be just what your child needs. Camp may be a safe refuge for a few more years. For the younger teen, the camp program should involve greater challenges and new activities for your child. You want your child to use the familiar setting and friends to give him the confidence to take new chances and assume more responsibility.
Counselor in Training/Waiter
Many summer camps offer older teens, from 15-17, the opportunity to serve as junior counselors or counselors in training (CITs). Other camps may allow teens to work as waiters or kitchen help. Generally, parents will continue to pay tuition at a reduced rate. The campers may receive a small stipend or gift at the end of the summer. If your teen has had a great time at camp, this is one way to continue the adventure. But you and your teen should discuss with the camp director the duties and schedule of CITs or kitchen help. You want to make sure that the camp is not going to give your child too much responsibility too fast or overburden your child with duties that are inappropriate for his age. However, you should make clear to your teen that he will be expected to act responsibly and to take his job seriously. You will also want to ask about the supervision and free time that your child will be given. Before enrolling your child ask:
What will be the teen's responsibilities?

Who will supervise him when he is working and during free time?

Who will be his coworkers?

What happens if he doesn't like his assignment?

Do the teens participate in the regular camp activities?
There are both advantages and disadvantages to participating in these types of programs. Advantages include:
The camper returns to a familiar environment with friends.

The camper has opportunity to learn responsibility and gain work experience.

Work experience can bolster a teens résumé in the future.

Some camps increase the first year salary of counselors who have participated in the CIT program.

The teen learns about working with children, techniques for solving problems, and sensitivity triaing.

The teen is enrolled in a safe, secure, environment for the summer.
Disadvantages include:
Parents must still pay camp fees, even though the teen is working.

CITs/Waiters may be undersupervised.

The teen may not take the job seriously since his parents are paying for the experience.

The teen returns to a safe, familiar environment instead of trying something new.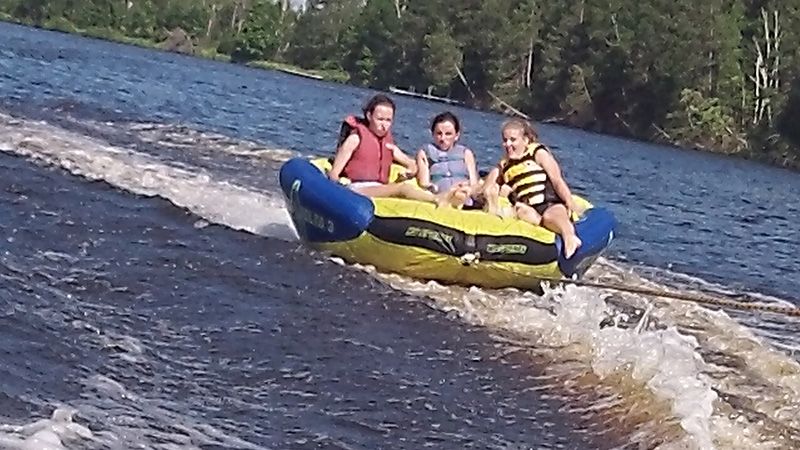 Something Different
If your child is eager to try something new, you feel that the supervision or offerings at camp are inadequate, if your child is now too old for his former camp, or you think that it's time for your teen to earn some money, then there are lots of choices. Over the teen years, you may try several experiences. Your teen may choose to switch several times not because an experience was bad, but because at their age, the adventure of trying something new is half of the fun. The range of possibilities is limited only by your imagination and your budget. Options include a wide variety of teen tours here and abroad, volunteer opportunities, academic programs, and summer jobs at home.
Before you open the first brochure, you should focus on what you want your teen to get from the summer. Even if cost is not a consideration, the most expensive program is not necessarily the best for your child. When choosing a summer teen program you should:
Have realistic expectations of what the program can accomplish.
Make sure that your child doesn't expect the summer to transform her. While it may, you shouldn't enter the program with that thought.
Make sure that both you and your teen are willing to participate in the program. When you enroll an unwilling adolescent you are asking for problems. It is normal for teens to worry about new situations, but if they are doing the program to please you, the potential for disaster rises greatly.
With or Without Friends?
When you are making a choice of programs for your child, one question that may pos up is whether she should go alone or with a friend. Though your teen may be more willing to try a new adventure if accompanied by a friend, some children welcome the opportunity to go alone and escape the typecasting that teens assign each other. You and your teen must talk frankly and openly about this issue. Some programs may ask that teens who sign up together bunk in different tents so that they will reach out and find new friends. You should check with the program director about how they encourage new friendships and minimize the effect of cliques.
Volunteering For the Younger Teen
One way to fill a young adolescent's summer is to establish a volunteering schedule so that he is busy at least part of every day. Most volunteer opportunities for younger teens are found within the community, so the teen can become more independent and not rely on a parent as much for transportation. Children as young as thirteen can provide volunteer service by:
Reading to younger students.
Mowing, raking, or clearing sidewalks for neighborhood senior citizens.
Beautification/environmental cleanup.
Running errands for the housebound.
Baking or preparing simple meals for those in need.
Helping at a soup kitchen or food pantry.
For the Older Teen
The more mature teen can go farther in search of a volunteer experience. In addition to the jobs above, several organizations look for teens for volunteer work. You may want to research organizations such as Habitat for Humanity, The Student Conservation Association, Volunteers for Peace, or Landmark Volunteers.
Every community has needs for volunteers. Even if there isn't an established volunteer program, you teen can offer his services to local hospitals, ambulance corps, firehouses, homeless shelters and soup kitchens, or literacy programs at the library.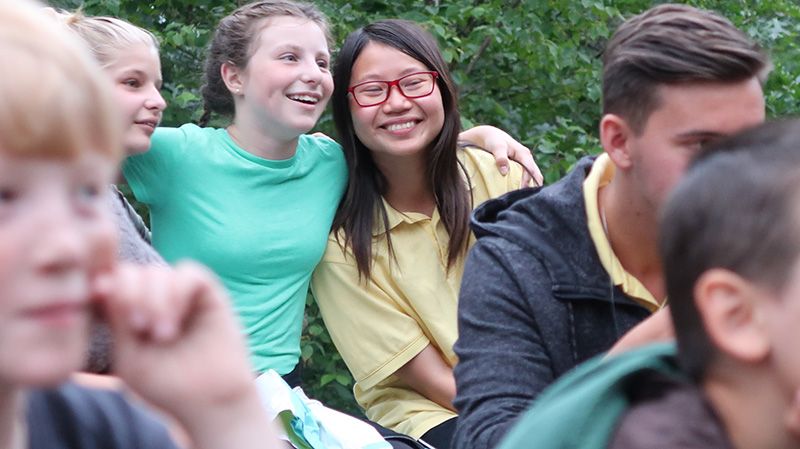 Working For Pay
Paying jobs can be a great learning experience and give your student a little financial independence. While teens are ready and eager for work experience, jobs may be hard to find. Younger teens, under the age of sixteen, will probably need working papers in order to hold a job. Generally you can get these from the school guidance office. Your teen will need your permission, and proof of age. Federal labor laws limit the number of hours 14 and 15 year olds can work, and other state laws may apply. Teens who want to get a paying summer job must think ahead. Encourage your teen to think about summer jobs before school lets out.
Where To Find a Job
Finding a job for a teen is tough. Traditional jobs include day camp counselors, mother's helper, office temps, and lawn work. Some good places to look include newspaper ads, the youth employment office, office temp businesses, community bulletin boards, and family friends. Encourage your teen to start looking at least by May. If your teen is willing to work part time during the school year, he may be a more attractive applicant.
How much is too much?
If your student starts working before school ends or chooses to keep working when school starts again, keep a careful eye on how much she works. Research shows that students who work more than 20 hours a week were more likely to have lower grades, feel more detached from their family, and have a higher rate of alcohol and drug use. You should remind your student that school is her full time job, and make sure that she doesn't cut corners academically to work, take fewer challenging courses, or sacrifice other extracurricular activities.
Teen Tours and Adventures
The summer opportunities for teen trips and adventures are nearly endless. As with any other summer opportunity, there are both advantages and disadvantages. Advantages include:
An opportunity to visit and explore new places and meet new people.
Tours may offer teens unique physical and intellectual challenges.
Teens learn responsibility for themselves and belongings. Some trips may also require teens to cook some meals.
Trips can expose teens to experiences they wouldn't have otherwise.
Finishing a program can build self-esteem and self-confidence.
Teens learn group dynamics and cooperation.
Teens try out greater freedom and independence while supervised.
Teens may develop life-long friendships.
Disadvantages include:
Ours are expensive, so the diversity of participants may be limited.
There may be too little supervision.
Some tours are more a social exercise than a challenge.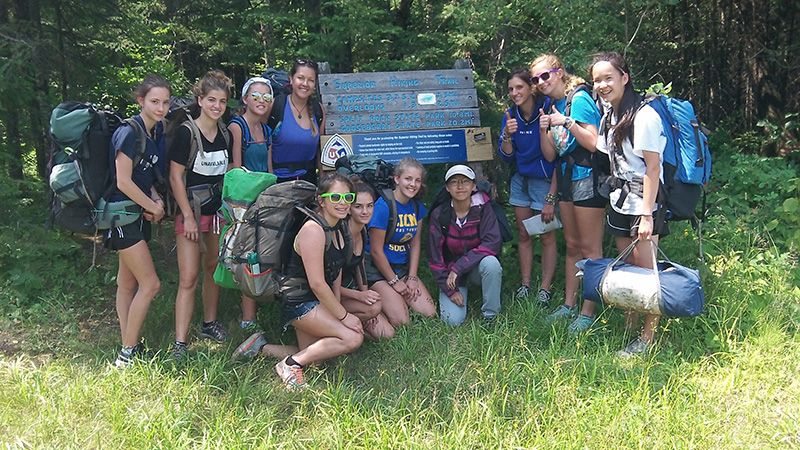 Is Your Teen Ready For a Tour?
Before you get down to choosing a program, you need to be sure that your child is ready for this type of program. You need to be realistic about your teens personality and readiness. There are five questions that you should ask yourself:
Does your teen want to go on this type of trip? If your teen is unsure, you may want to look for another activity. These trips are expensive and demanding. Though your teen may be apprehensive, you want to hear that she is looking forward to the challenge and is interested. You must find a trip that matches your child's personality and interest.
Is your teen flexible? These programs are fairly physically demanding. If your child finds travel and change difficult or takes a long time to adjust to new situations and people, then a tour may be difficult and less enjoyable. While a shy type can enjoy a teen tour, you will want to discuss your child's personality with the tour directors.
Can your child meet the physical demands of the trip? Here you just need to be realistic. If the trip includes a lot of hiking, biking, mountain climbing or camping, your teen must be willing, eager, and in good enough shape to participate. If your child gets motion sickness easily, consider trips which involve long bus rides carefully.
Is your teen mature and responsible enough to handle the independence of a teen tour? How mature is your teen's decision making? Can he withstand peer pressure? Some programs give teens more freedom than they have at home. You need to know how your child will react to this kind of freedom.
Is your teen organized? Your teen will be responsible for packing and unpacking their belongings at several locations.
How To Choose
With the large number of programs out there, it can be daunting to choose. You should narrow the search by first deciding how much you want to spend, how long your child can be away, and how far your teen can travel.
Teen tours can run between 2,000 and 10,000 dollars when you include tuition, airfare, spending money and souvenirs. Some shorter programs are less expensive, but financial aid is rarely available for these programs.
You may want or need a trip of a certain length to make room for other summer activities for your teen. Your child may want to attend sports clinics, spend time volunteering, or you may be planning a family vacation.
Time and money limit how far your teen can travel. It is important to understand your teen's preferences as well as your own. If your child is hesitant about the destination, you should look for another program. With the large range of options available, there is likely on that travels to the right places for the right length of time.
You will want to begin your search through word of mouth, web searches, guidance counselors, ads, camp fairs, and resource books. Narrow your search by the type of tour you and your child want: indoors or out, city or country. Don't try to turn your child into something he is not. While you can expose your child to new opportunities and adventures, keep your expectations realistic.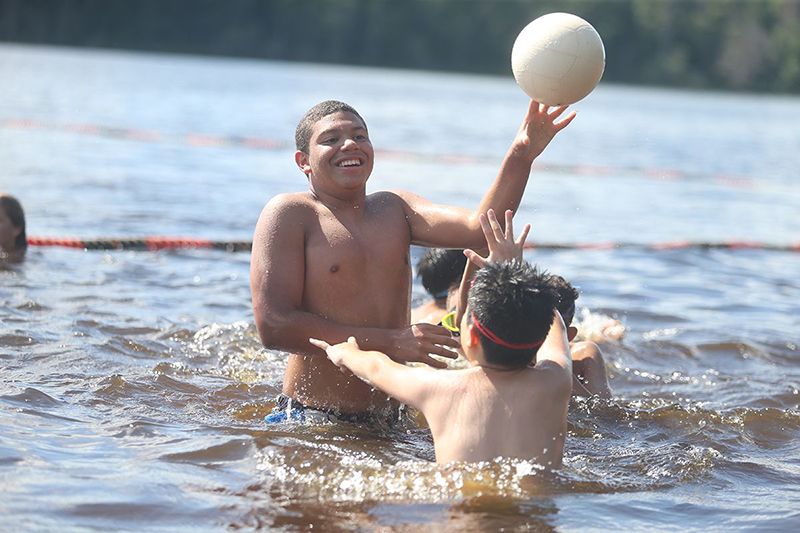 The Nitty-Gritty
For each program you research, you'll want the answer to several questions. Make sure to ask the following questions in each category.
Group Size and Organization
How many teens are on the tour?
If the tour is broken into smaller groups, how many teens are in each group, with what kind of supervision?
Do the groups stay together the whole trip or are they reorganized to encourage friendships?
What is the age range of the participants?
If coed, do girls get the same opportunities as boys? Are the responsibilities on camping trips assigned without gender bias? How do the leaders handle trip romances?
Method of Transportation
How does the trip travel from one site to another?
How far does the trip travel in any one day?
If by bus, what kind of coach? Are there bathrooms on board?
If by bike, raft, or foot, what happens if there is bad weather? What if a teen doesn't feel well?
If by train or plane, does the group sit together? What kind of planes are used?
Living Accommodations
What kind of accommodations: hotels, tents, dorms, youth hostels?
What kind of supervision is there once the group is in housing? Are there leaders on every floor?
If a coed tour, are girls and boys assigned to different floors? What kind of supervision is there?
Curfews
How are the rules enforced?
Are there room checks? When and by whom?
Spending Money
Is the teen responsible for sending the money?
What is best: cash, traveler's checks, or credit cards?
What if the teen runs out? Are there emergency loans or advances from the tour?
Do any kind of controls exist on how money is spent?
What do most participants buy during the trip?
Tour Leaders
How long has the company been in business?
What are the credentials of the chaperons of each trip? How old are the chaperones?
How often has the company been running the specific tour that your are interested in?
Supervision
How closely are the teens supervised?
Are teens allowed to tour areas with out a chaperone, meeting at the end of the day? What areas, if any, are they allowed to tour without a chaperone?
Medical Emergencies
How does the tour handle an emergency if not in a metropolitan area?
How will the parents be notified if an emergency arises?
Will the leaders insist on a plastic surgeon if stitches are required?
Can a teen rejoin the tour if hurt?
Mail/Communication Home
How and when can you communicate with your child?
Are there any restrictions on calls or mail? Some tours don't permit parents to write because coordinating mail drops can be difficult.
If there are mail restrictions, how does the trip handle birthdays?
How should your child call home: calling card, prepaid phone card, or collect?
For wilderness or outdoor trips, what kind of communication setup is there for emergencies?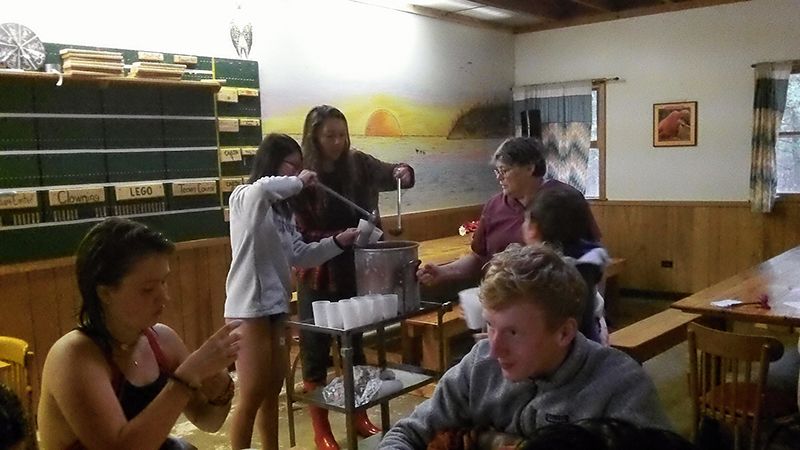 Meals
How many meals are part of the plan?
How often does the tour hit fast food restaurants?
At restaurants, can the teens choose off the menu, or is the meal planned?
How much choice in meals do participants have?
What about teens with special diets or vegetarians?
For programs where teens help cook, how elaborate is the menu?
Equipment
Who provides any necessary equipment?
Is a specific brand recommended?
If you need to provide a bike, who puts the bike together? Is a specific model required?
How are equipment repairs handled once the trip is started?
Laundry
Check It Out
You must make sure to invest the time in a thorough evaluation of each program that you consider. You can't rely only on the promotional materials, you must make sure to call the parents of previous participants and ask questions before you enroll your child. Good trips will provide you with references of participants from the previous year. You want references to be as recent as possible. You should try to call a number of families, up to ten, to get a broad range of opinions. If you hear an issue raised a number of times, you should raise the point with the tour leaders. The decision is not necessarily a question of right or wrong, but what you are comfortable with for your teen.
Peer Pressure

Adolescent peer pressure can be intense, especially in new groups. You should talk about the issues of drugs, alcohol, sex, and breaking curfew. Explain to your teen that pranks that may seem innocent or harmless can be dangerous or illegal. Ask your child to use her best judgment and to step back when she is tempted to do something that is wrong, dangerous, or illegal. On these trips, some teens are tempted to pierce ears or other body parts, bleach or dye their hair, or get tattoos. Talk about the need to think decisions through thoroughly with your teen, and make your expectations known.

What Your Teen Needs to Know

Before your teen leaves on his first trip or tour, you should review several issues. Many of these are topics that you have discussed before, but it is important to revisit them. Your teen will be away from home, in a new situation with new people, and possibly more freedom than ever before.
Sex

You've probably already have had conversations with your child about sex, but it's smart to talk about it again before your child embarks on their adventure. Generally, teen tour groups develop close friendships rather than romances, but some teens still develop relationships while traveling. Talk about personal values, responsibility, and caution.

Money

A valuable lesson learned from a teen trip is how to budget money. Your child's spending money needs to last the length of the trip. Before your child leaves, have him develop a list of anticipated expenses. Build in a reserve fund for the unexpected. Discuss how your teen will carry the money. Review tipping customs and practice on restaurant bills, and remind your child to double-check bills in stores and restaurants. Tell your teen keep money discreet. If you are giving your child a credit card, discuss with your child what are appropriate uses.
Communication

Make an agreement with your teen about how often he will call or write home. Check with tour leaders for advice on specific days and times, so that you know when you can expect a call. Even if your teen is not much of a correspondent, you should continue to write if the trip permits mail to give your teen a link to home. If you give your child a prepaid phone card, agree on how it should be used. Can your child call friends as well as family?

Laundry

Review laundry basics with your child before she leaves. Make your expectations for laundry and basic hygiene as clear as you can.

Packing

For a teen trip, it is especially important to teach your child how to pack and unpack efficiently, as she will be responsible for her own belongings. Spreading clothes over the hotel floor increases the likelihood of something getting lost. Have her pack her own luggage for the trip. Make a list of what she is taking. Keep one copy at home and put one in the luggage. Follow the suggestions of the trip leaders on the type and amount of clothing. Items that need ironing or special care are not practical. Advise your child on the special care and protection that her belongings may need depending on the location of the trip.
Coming Home
Reentry to the household for a teen can be tricky. Your teen has been living a much more independent life and may be reluctant to follow family rules. Use gentle humor to confront your teen when he stretches or breaks the rules. Remember that one of the reasons that you sent your teen was to build his self confidence and independence. If the trip has accomplished these goals, its likely that your teen will want to exercise some of that independence at home. If your teen has earned your trust and shows good judgement, you may want to relax some of the rules. Your child'adolescence can be both a trying and rewarding period. Choosing the right summer program can give both of you a respite from the difficulties of growing up. Support and guide your teen'Äôs summer choice so that it provides him with opportunities for growth emotionally, socially, physically, and intellectually.