Looking for that something special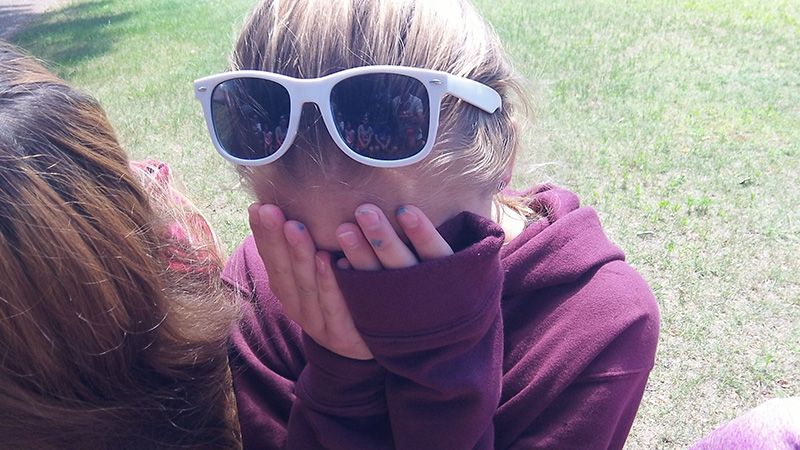 Summer camp fun is available to all children, even those who suffer from chronic illness, life-threatening diseases, physical, emotional, or learning disabilities. There are specialty camps for these children as well, and these camps help a child to adjust to the disease or disability, build a peer support network, and develop self-confidence and coping skills.
Special Needs Camps
If your child has a special need, if he or she is physically, emotionally, or learning disabled, you may want to consider a camp that specializes in these issues. There are many advantages in participating in a program designed for children who share a common disability
Whatever your child's interest, it is likely that you can find a summer program that explores that interest in depth. Summer programs explore areas like music, computers, art, entrepreneurship, photography, chess, and many others. Those who want to devote their time to almost any sport can find a program to fill their days. Some sports camps are even more narrowly focused, you may find a basketball camp just for point guards, a softball camp just for pitchers, or a soccer camp exclusively for goalies.
Advantages

There are camps for almost every disability. Although many mainstream camps can accommodate children with disabilities, you may still decided that a specialized camp with benefit you and your child. If your child has a chronic or life-threatening disease, there is the security of knowing that your child is surrounded by professionals who are experts in treating this specific disease. For children who have been recently diagnosed with a disease, a specialized camp offers a good, safe experience when parents may be feeling especially vulnerable. For a child who has had their condition for years, a medically safe environment gives them the chance to take risks knowing that there is a strong safety net.
One of the most important benefits is that it provides a child with a peer support group. A child is surrounded by other children his age who have the same disease or disability, and they can connect with those who have to cope with the same issues. Also, at camp, a child learns empathy, they find out that lots of children have the same problems that they have, and some might even be more serious.
When a child attends a special needs camp, the camp does the adapting for the camper. The camp diet, activities, equipment, and physical layout have all been developed to meet the specific needs of campers. The camper does not have to adjust to meet the demands of a mainstream camp. Special needs camps also help children coping skills to deal medically and emotionally with their disease. While some programs have formal educational programs, in others the educational component is more informal, but still effective. Also, when the campers see counselors and staff members who are leading full complete lives with the same disease, they see that they too can pursue their dreams even with their illness. At a special needs camp the entire staff, has been trained to deal with the disease or disability, so your child will be surrounded by people who understand their needs.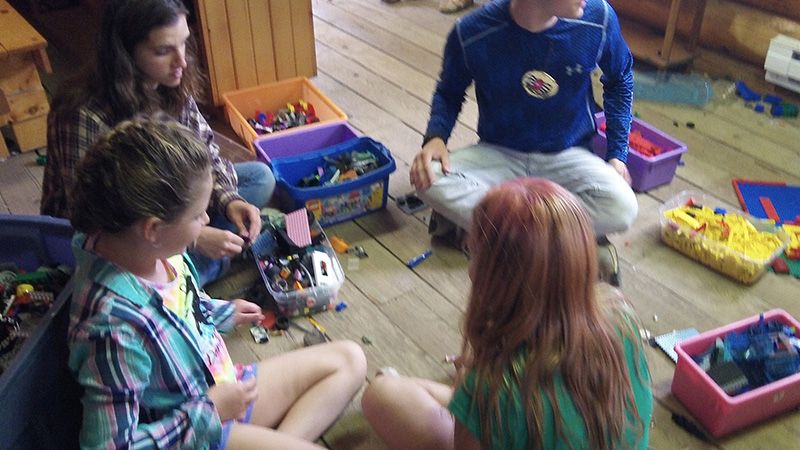 Of course, the most important ingredient for your child is still fun. This type of program, in addition to other benefits, should provide summertime fun based on the concept that the special needs children are still kids.
Starting the Search

To find the right camp for your child, start with your doctor. Your child's specialist may be on an advisory board or be a medical consultant for this type of camp. Health care professionals understand the value of a summer experience. Another excellent resource is word of mouth from parents of children who share the same disability. Other good sources include: parent support groups, camp fairs for families with special needs, teachers and guidance counselors, camp advisers, online websites and news group, and the American Camp Association.
Check It Out

Once you have a list of possible camps, the steps you follow should be similar to any other summer camp. If you can, visit the camp while it is in session, interview the director, and check references with other parents whose children have attended the camp. Before you enroll your child, you need to know:
How the camp program, facilities, and dietary plan are adapted to meet the special needs of the campers.
How the educational component, if there is a formal one, is integrated into the camp day.
The range of disabilities in the camp. Some camps are more targeted than others.
Mainstreaming Your Child

Depending upon the severity of your child's disability, you may decide that a mainstream camp is right for your child. You must make this decision after consulting with the camp, your child's doctors, and perhaps an educational psychologist. Many mainstream camps are prepared to adapt the camp experience to the special needs of a child. Mainstream camps often have to adapt their program to meet the needs of individual children who are not qualified as 'special needs', so many camps will be accustomed to making adaptations. The advantages of enrolling your child in a mainstream program include:
The expectations for your child may be more demanding, and children attempt to meet the level of expectation.
Merely being in a regular environment may ease acceptance of a child with a disability. Peers, parents, and the community see that a disabled child can function in a regular program.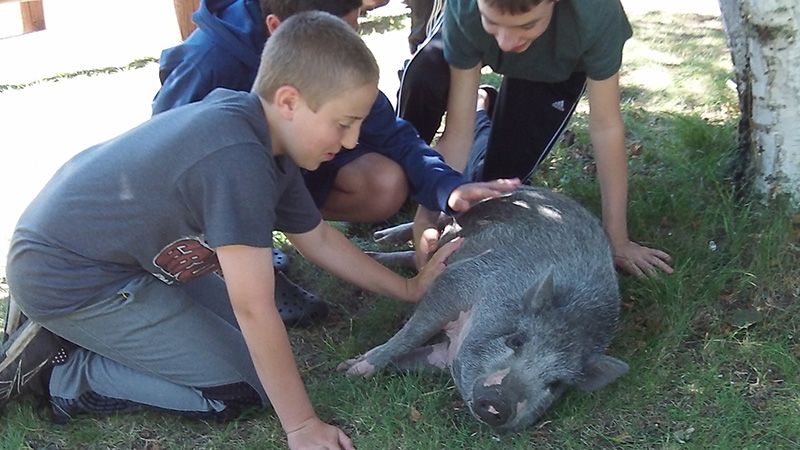 Children with disabilities may learn to interact more easily with mainstream children if they are living and playing with them on a normal basis. It may also help some disabled youngsters learn the social cues necessary for mainstream interaction.

Many children with disabilities or chronic diseases are already mainstreamed in school and have learned how to adapt their situation to the mainstream, so a mainstream camp would just be a continuation of their regular existence.

However, some experts see disadvantages in mainstreaming a special needs child. These disadvantages include:

For the more medically fragile child, the camp environment and staff, while well intentioned, may not have the expertise or equipment to cope with the demands of this type of camper.

It may be more difficult to coordinate treatment schedules. An intensive therapy component may be too demanding in combination with a mainstream camp program.

A specialized camp program may offer a community of support for both the child and her family which may not be available from a mainstream program.

Peer pressure may not be supportive. Healthy kids may sometimes become angry or disgruntled when the pace of activities has to be slowed to accommodate a special needs child. Though it isn't nice, some campers may voice resentment, making the special needs child uncomfortable.
Working With the Mainstream Camp
If you choose a mainstream camp for your child, it is critically important that you establish a strong communication link between you and the camp staff. You need to be honest and open about your child's personality and needs. Some families worry that if they are too blunt about the effects of the disability or their child's personality, the camp director will not accept their child into the program. But the more a director knows, the better prepared he can be and the more training he can provide his staff. Also, if a director has serious doubts about whether the camp is appropriate for your youngster, you need to know that up front and make other arrangements. Give the camp director permission to ask questions of your child's doctor, therapist, or teacher. It's is important that you have a director that isn't afraid to ask questions; you don't expect him to be an expert in your child's disability or illness.
Best of Both Worlds
Some parents choose to combine a mainstream camp experience with a few weeks at a special needs camp. This may offer your child the best of both worlds, integrating her into the mainstream community, while providing the advantages of a special needs camp. There are scheduling and budget considerations, but this may be a good solution, depending on your child's condition.