Creating Better Skills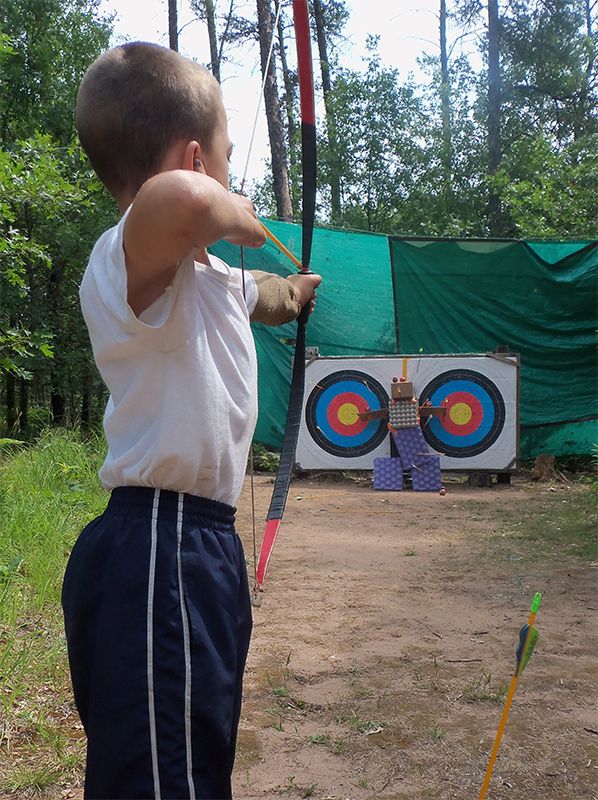 Whatever your child's interest, it is likely that you can find a summer program that explores that interest in depth. Summer programs explore areas like music, computers, art, entrepreneurship, photography, chess, and many others. Those who want to devote their time to almost any sport can find a program to fill their days. Some sports camps are even more narrowly focused, you may find a basketball camp just for point guards, a softball camp just for pitchers, or a soccer camp exclusively for goalies.
Sports Camp
If your child wants to spend the summer improving his skills, then a sports camp could be just the answer. You can find day camps and residential programs for almost any sport that you name. If your child hopes to make a selective traveling team or to move up to varsity level, then a summer at sports camp may help attain that goal. If your child is an exceptional athlete, sports camps are good for networking. College coaches often scout for talent at these programs, and some even run their own sports camps. If your child is less skilled but has a love for the game, they may enjoy being at a sports camp surrounded by similar enthusiasts.
What a Sports Camp Is and Isn't

Before you chose to enroll your child in a sports camp, both of you need to understand the limited focus of the program. Whatever sport you choose, both you and your child need to understand that the day at a sports camp is build around playing it. Any free time is limited, and it is generally up to the camper whether he takes advantage of any of the other facilities, like a pool or a basketball court, that are located on the property.
At sports camps, friendships and child development take a back seat to the sport. Though participants hang out with each other at night, making friends is not part of the whole idea of camp. Supervision is different too, and often less intense than at a traditional camp. Sports programs are often held in rented facilities at local schools or colleges. Campers often stay in dormitories and may or may not share a room. This type of program may not be well suited for a camper with homesickness. Though the counselors will be sympathetic, a certain level of maturity is expected. Campers are largely responsible for participation, they are expected to get themselves to practice on time, report injuries, choose their own meals from a cafeteria style dining hall, go to sleep at curfew, choose which free time activities to participate in, and be responsible for laundry, hygiene, and communication home.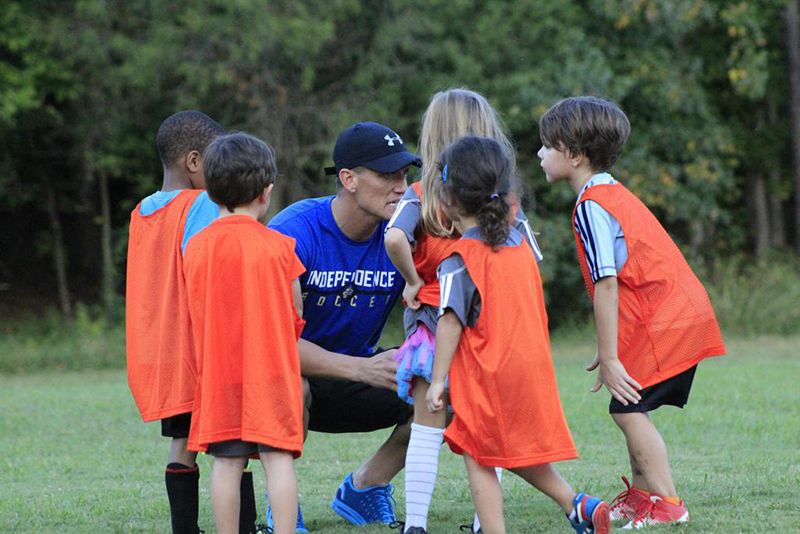 At some camps, the level of competition can be intense. The directors and counselors may be varsity coaches, college varsity players, or play on professional teams. They ma have high expectations for the participants, and the other campers may also expect a high level of play. You need to be confident that your child wants to be in that environment and can handle this type of pressure.
Finding the Right Sports Camp
There are several ways to find the right sports camp. Many methods you would use to find any camp would work well, such as word of mouth, the Internet, or camp guides. Other ways to find a sports camp are more specific. You may look for flyers or brochures on community, school, or college bulletin boards, and sports magazines often carry advertisements for these types of programs. Another resource may be your child's coach or a local coach. Varsity coaches at the high school or college level may either run a program or know one that they recommend to their players.
What To Ask the Director

Many sports camps are well-established and have been in business for many years. In addition to the questions you would ask of traditional overnight camps, about things like health and safety and living accommodations, you must also ask more specifically tailored questions. You will want to ask:
How long has the camp been in operation? How long has it been at it's current location?

If the program is associated with a 'big' name, such as a professional ball player, how involved is he or she in the program. Often these celebrities lend their name to a camp, but their involvement is limited.

Who are the coaches? What is their training? Preferably you are looking for varsity college coaches with college players as assistants. Ask how much of the staff is returning from previous seasons.

What is the ratio of instructors to campers? How are the groups organized? Is there room for movement to a higher skill level after camp begins?

How many campers are returning from the previous year?

Does the camp run a complete evaluation of skills at both the beginning and the end of the program? Will the camp provide a written evaluation at the end?

What are the ages of the campers who attend? Ask for the number of campers enrolled in your child's age group.
What is the level of play? Does the camp accept players at all skill levels or require a tryout? How is the skill level determined? How many campers are enrolled at your child's level?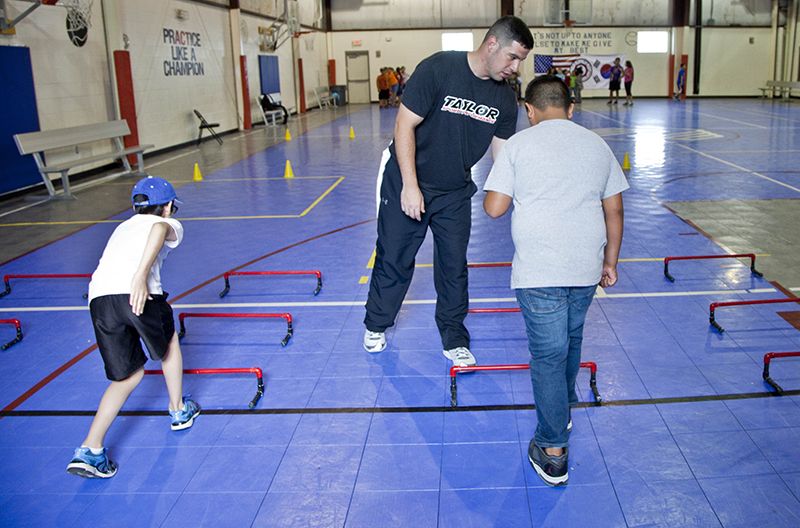 Reference Checks
Like any other summer program, you will want to do a reference check for a sports program. If you don't know any families who have used this particular sports camp, then ask the director for a list. When you call the families, you will want to know:
What did the camper like about the program?

What did the camper dislike about the program?

What did the parents think of the supervision?

Did the camper's skills noticeably improve?
Session Length
Most sports camps are build around a five or six day schedule. Campers enroll by the week, and most attend no more than two weeks in the season. Some campers choose to attend several sports camps in the same sport each summer. This way they learn more from the different experts and different drills emphasized in each program.
How Much Does It Cost?

Residential sports camps generally cost between 400 and 800 dollars a week, while sport focused day camps begin at around 200 dollars a week. Be sure to inquire about any additional costs. Must you pay more for equipment, uniforms, videotaping, private lessons?

Other Special Interest Camps

Whatever your child's interest, it's a sure bet that there is a summer program dedicated to it. There are loads of camps for youngsters interested in music, computers and nature study. There are also programs for gifted and talented students, archaeology, history, science, rocketry, and numerous other options. The value of these camps is to reinforce and encourage a child's interest and abilities in a specific subject. At these camps, children focus on a single subject without other demands or distractions.
Some special interest camps are more serious about their particular focus than others. You know your child and how much time he or she will want to devote to the particular subject. A serious musician may not be interested in other aspects of the program, but a more casual camper that wants to continue their music studies may want the campfires and other components of a more traditional camp program. There are programs to meet the interest of both types of children.
Finding a program and checking it out is basically the same process whatever the interest. The key point is to find a safe and secure environment in which your child can pursue his special interests. To find a program to match your child's interest and level, use the same techniques that you would use to search for any camp program. You can consider word of mouth, flyers or brochures from bulletin boards, the Internet, teachers or professors, specialty magazines and camp guides. Your child's teacher may be able to clue you into summer programs that they find out about from listings in professional magazines and journals that they receive.
Though you want to ask the director questions about the general workings of the camp, you'll also want to ask questions about the particular focus of the camp. Essentially, though you'll want to tailor your questions to the particular focus, you'll want to know: What will my child study, who will teach him, what equipment will be used, and how will you evaluate any progress?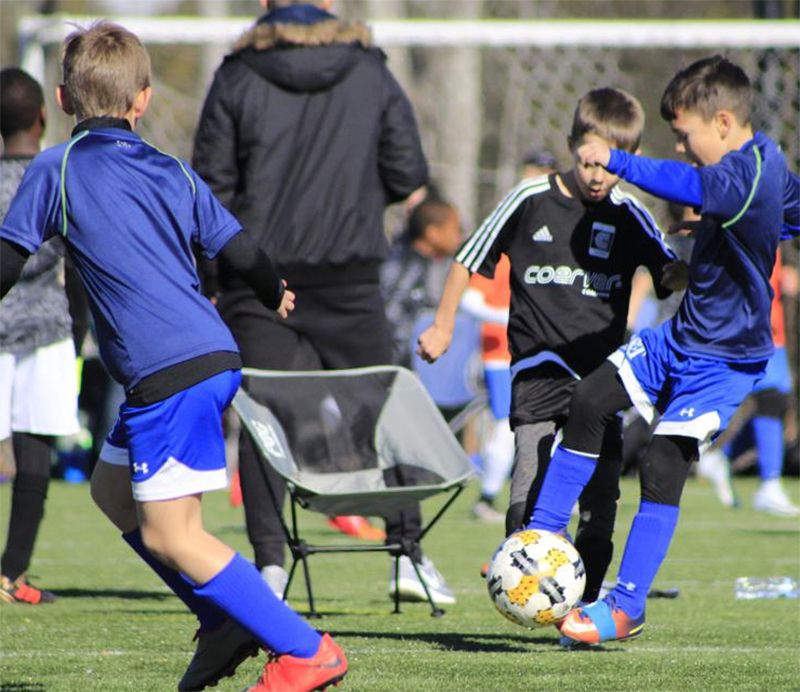 Suppose My Child's the Expert, Not Me?

Don't worry if you are not familiar with a particular subject and don't think that you can judge the level of the program You can check on the safety and security of the camp yourself, while asking others to help you assess the program. You can ask local experts or teachers to review the curriculum, or ask your high school or a local college for help. You may also want to post a question on an Internet bulletin board or news group for opinions.